Paul Albertine, PE, SE
Position: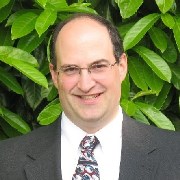 Education:
BSCE, Oregon State University
Experience:
26 years as a practicing consulting structural engineer
Registered Professional Engineer in Oregon
Specialties:
Commercial and Residential Buildings
Hydrofacilities/Utility Structures
Finite Element Modeling
Church/School Facilities
Tower and Communication Facilities
Seismic Evaluation & Retrofit
Historic Structures
Mechanical Equipment Anchorage
Crane and Crane Runways
Marine Structures
Professional Affiliations and Activities:
Structural Engineers Association of Oregon
Oregon Chapter of American Concrete Institute
Concrete Reinforcing Steel Institute
Precast/Prestressed Concrete Institute
---
Mr. Albertine is a licensed professional structural engineer with over 25 years of experience. In that time, Mr. Albertine has performed designs for a wide array of structures that require specialized skills and knowledge. True to the reputation of Miller Consulting Engineers, Paul is known for his attention to detail and his ability to find practical solutions to the most challenging structural problems.
Some of Paul's most notable projects include Rolling Hills Community Church Analysis, Canby Telephone Central Office Retrofit, City of Medford Wastewater Facility Retrofit, Council Crest Lattice Tower Analysis, Southport Communication Tower Analysis, and the Mabel Rush Elementary School Renovation Design.
Mr. Albertine's unique experience combined with his engineering expertise has allowed him to develop his knowledge in an assortment of design standards while making use of a wide variety of materials. Practicing not only in the common structural design materials such as steel, aluminum, concrete, wood and masonry, Paul's structural talent also includes designing with the less common materials such as Fiber Reinforced Polymers (FRP), Urethane, polystyrene, polyethylene, vinyl and glass.
---