Joyful Servant Lutheran Church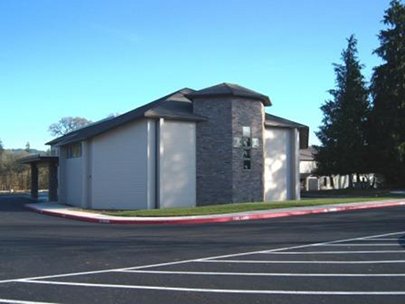 The Joyful Servant Lutheran Church in Newberg, Oregon, represents a growing and vibrant community. This church addition encompassed an approximately 16,500-square-foot worship center and classroom addition renovation project. Prior to this addition, the existing church facility was limited to a fellowship center occupying an area of approximately 4,000 square feet.
The architectural design of this structure emphasizes natural materials. The structural design provided by Miller Consulting Engineers, Inc. was required to utilize exposed finished wood decking materials and exposed large glue-laminated timber beams, as well as exterior stone veneers.
To minimize the size of the structural members, the sanctuary roof is constructed in a tension ring design.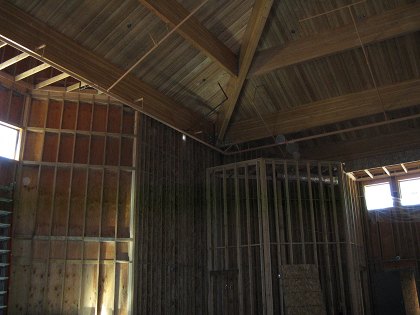 The tension ring design allows the diagonal main roof system beams to resist gravity loading by arching in compression. This compression is resisted at the lower edge roof beams in tension. Utilizing the tension ring design allows the roof's structural members to be lighter, thinner, and vaulted. This results in a large open design that is more cost effective and efficient.
The architectural design of this project was provided by Brittell Architecture, Inc.