Columbia Boulevard Waste Water Treatment Facility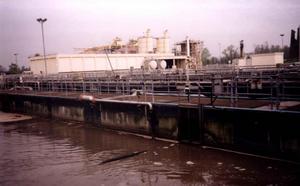 Miller Consulting Engineers, Inc. performed inspections, evaluations, and recommendations for material testing to evaluate the existing condition of this large critical process tank and underground galleries at the perimeter of the tanks.
Following the completion of the tank evaluation, MCE provided an evaluation of different membrane systems and provided repairs to the existing construction joints. Since the aeration tanks can only be partially taken out of service when weather permits, our team was required to have a flexible schedule when performing many of our tasks and our diligent work ensured the City of Portland Bureau of Environmental Services a successful design.