C.J. Marquardt, PE
Position: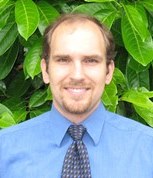 Education:
BSCE, University of Portland (2003)
Experience:
Ten years as a practicing Structural Engineer
Registered professional engineer in the Oregon
Specialties:
Residential, Commercial, and Industrial Structures (vertical and lateral analysis)
Wood, steel, concrete, and light gauge framing.
Professional Development:
ATC-20 Procedures for Post Earthquake Safety Evaluation of Buildings (SEAO)
Changes to the 2006 International Existing Building Code (SEAO)
Seismic Evaluation and Rehabilitation of Buildings, ASCE 31 and ASCE 41 (SEAO)
Concrete Forensics (OACI)
---
As an Associate Engineer with Miller Consulting Engineers, Inc., Mr. Marquardt has been involved with the design of structures since 2004. His design experience includes wood, steel, concrete, and light gauge framing in commerical and residential applications. Mr. Marquardt has performed design work related to seismic engineering, retrofit designs, and repairs to existing structures. He also has experience in evaluating existing structures to determine their level of performance in a seismic event.
---